Oh my gosh we're more than happy to provide a positive review- it's the least we can do for your amazing attentiveness to us!

Paul is a dream contractor to work with- attentive, knowledgeable and thorough. He built our current home in San Anselmo and we could not be happier with his work. Any time we have a question, he responds instantly and offers to be at the house that day if needed. We trust him implicitly and feel fortunate to be connected to him and his work. 

We have worked with numerous contractors over the years. Paul and his team are head and shoulders above the rest. They took over a botched job from a previous contractor and took our kitchen down to the studs. Paul and his team rebuilt the framing of the kitchen, while maintaining structural integrity and a beautiful aesthetic.  When we ran into issues, Paul's response was always, "Don't worry we can make this work,"— and he always did. Paul is professional, hires top notch subcontractors, he is knowledgeable, punctual, and very fairly priced. We recommend him highly.
-K. Tsenin
-R. Ansolabehere 
Paul Griesshaber is the greatest contractor ever!  He was the first person who worked on our house (replaced windows) after we bought it 33 years ago, and he is the first (and usually only) person I call for any project that needs doing very well, on time and at/under budget.  We've rebuit the entire upstairs area with 3 bedrooms and a bathroom, completely renovated the kitchen, upgraded the master bath, replaced all the windows throughout the house and never a glitch anywhere.  Their staff is also talented, quick and kind, they all have great ideas and are very attuned to detail.
Bravo!  Griesshaber Construction!
Paul and his team of talented craftsmen helped to update our mid-century home in Mill Valley.  Their work was done to the highest standards and came in on time and budget.  All our friends marvel that our old ranch style home could look so contemporary and stylish."
                                                           
— Phil and Clara Hinderberger
Mill Valley, CA
I have had the opportunity to represent buyers for several homes that were built by Paul and his crew.  I have always been amazed that even after several years my clients have not had any problems.  Paul builds these homes the right way the first time. Paul has also built from the ground up a new home for a client from Kansas.  He was on time and under budget.  My client was informed of everything that was happening and was very pleased with the work on the house. I would recommend Paul to build or fix any construction scenarios that I was faced with
Marguerite Haynes Burbank
-Pacific UnionOpus Award Winner
Paul built our first home in Tiburon.  We lived there for twelve years and never experienced a single structural problem in the house.  When we moved to a smaller home a few years ago, we turned to Paul to handle renovations, and again he did a superb job.  He was timely, cost-effective, knowledgeable, and a very talented craftsman.  Whatever the project, we always enjoy working with Paul and his team." 
— Susan and Kevin Muck. - Tiburon, Ca.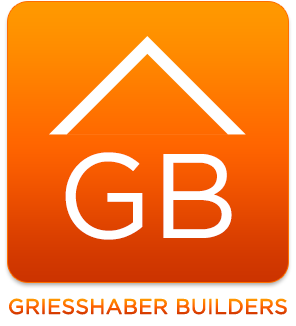 Residential

Kitchens

Bathrooms

Additions

Major Remodels

Big Jobs & Small Jobs

Free Estimates
Griesshaber Builders
447 Tamalpais Drive
Corte Madera, CA 94925
Mobile: (415) 846-3563
Copyright ©2020 Griesshaber Builder
s
. All Rights Reserved.
Designed by 1 Fine Design